We build sites from scratch using industry best practices to ensure potential
customers find what they need on every page.
Let your website be visible! Professional & Responsive.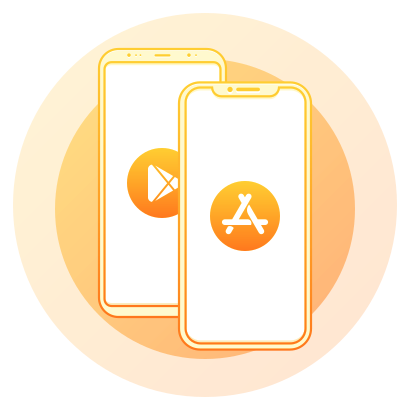 We are proficient in conceptualizing, designing, developing and deploying apps on cutting-edge device platforms like iOS, Android and Windows Phone. Right from the advent of smartphones, we have been at the forefront of the mobile apps development services arena and have enhanced user experience and improved functionalities of mobile devices. With experience in custom mobile apps development for the latest versions of the iPhone, iPad and iPods, as well as Android and Windows Phone, we are primed to deliver according to the dynamic demands of the industry.
Our mobile application development expertise is derived from an inherent sense of what works and what doesn't on the mobile platform. Working on the latest SDKs, our mobile application developers use their creativity, innovation and mobile apps development expertise to stitch together a seamless solution. With the boundaries of mobile application development and mobile apps development widening beyond imaginable proportions, our team of mobile application developers possesses the potential to develop apps for mobile apps development arenas like retail, finance, entertainment, productivity, utility, gaming, and many more.
Mobile App Development Solutions
Mobile App Development Solutions